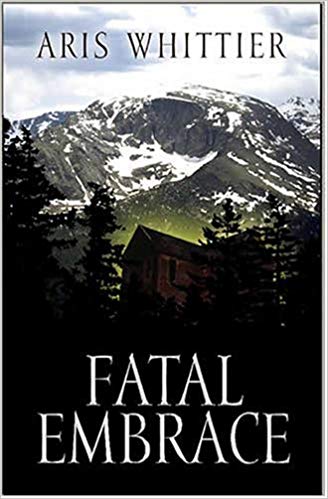 Fatal Embrace : Aris Whittier
Fatal Embrace
High-spirited horse trainer Jessica Stanson stumbles into the perfect job on one of the most elite ranches in Montana. Or at least it would be if her boss, ex-detective Michael Carven, stopped acting like he didn't want her there.
Jessica has to prove herself to him on the ranch, and also try to penetrate his armor to get to the man inside. Michael Carven is a man who has left a difficult past behind him, and now works at his dream job raising horses under the Montana sky.
But he knows that the past has a way of coming back to him, and soon enough, it does. A wave of violence hits the nearby small town of Riverside, nestled deep in the mountains, as a cunning serial killer preys on the population.
Against his will, Michael finds himself both drawn into the case and coming to care for his independent new trainer. And if having a killer on the loose wasn't enough, his two worlds collide when Jessica becomes the only material witness in the case.
Before it is over, Michael and Jessica will put everything they know and hold dear on the line to catch a vicious, cunning killer – and to protect each other as well.
Book Links
Amazon Author Page
On Amazon
More Great Reads: