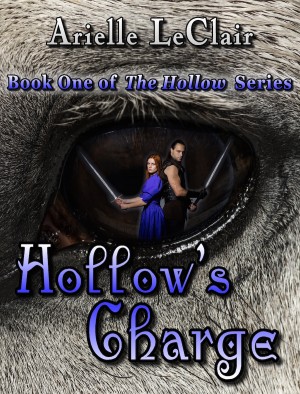 Hollow's Charge : Arielle LeClair
Hollow's Charge
Magic has been lost to those inhabiting the Three Lands for hundreds of years. Now, a forgotten place called the Hollow is found within the realm of Ciyula, and it is in need of a successor. The Hollow has chosen Rosaleen Forlain to become its new Keeper. There is just one catch.
She must usurp the tyrannical Queen Asta in favor of crowning a mysterious young woman possessing an ancient bloodline long thought lost to the world. In addition to her burdens, Rosaleen must find this woman before Asta has a chance to join forces with the enemy in order to wage war against a kingdom that has long been Ciyula's ally. Rosaleen must betray her country and her House, forsaking everything for the Hollow and her new destiny. She must do this quest as a fugitive, avoiding forces sent to capture her by the queen and her own father.
Can she find the girl and stop the impending war before it is too late?
Book Links
Twitter
Smashwords
Apple iBooks
Barnes & Noble
Kobo
On Amazon
More Great Reads: