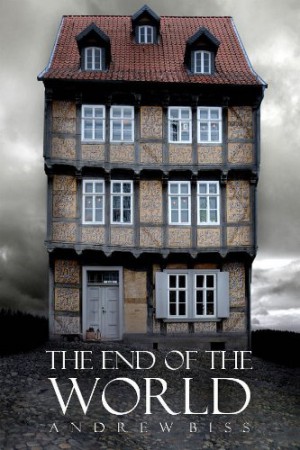 The End of the World : Andrew Biss
The End of the World
Are you prepared for what comes next?
Accustomed to a life of cosseted seclusion at home with his parents, Valentine is suddenly faced with making his own way in the world. His new life is quickly upended, however, when he's mugged at gunpoint. Finding shelter at a mysterious inn run by the dour Mrs. Anna, he soon encounters a Bosnian woman with a hole where her stomach used to be, an American entrepreneur with a scheme to implant televisions into people's foreheads, and a Catholic priest who attempts to lure him down inside a kitchen sink. Then things start getting strange…
In this story based loosely around the state of Bardo from The Tibetan Book of the Dead – an intermediate state where the dead arrive prior to rebirth – dying is the easy part. Getting out of Bardo and returning to the land of the living is a far more perilous proposition, and unless you know what you're doing…you might never leave.
An odd, yet oddly touching tale of life, death, and the space in-between.
Book Links
Website
Blog
Facebook
Twitter
Amazon Author Page
On Amazon
On Amazon
More Great Reads: