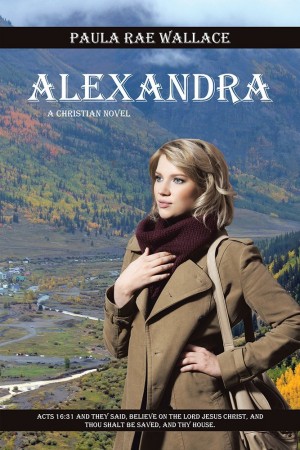 Alexandra: A Christian Novel : Paula Rae Wallace

Alexandra A Christian Novel
Geologist Alexandra Faulkner loves Colorado!
And she loves her silver mine above Silverton!
She also loves Brad Maxwell! Or thinks she thinks she does, at any rate!
Following a disastrous relationship with him, she fights to restore broken relationships: with her Lord, with her family, and with close friends! All this amidst danger and threats from local anarchists! Will she be arrested for theft of her dynamite? Even though she's the victim?
Although she's considered suspect by locals, Forestry Law Enforcement Agent, Doug Hunter, believes in her and comes to her rescue! Can she emerge to rebuild broken trust? With her dignity and Christian testimony intact?
And what about Doug?
Book Links
Website
Amazon Author Page
On Amazon
More Great Reads: