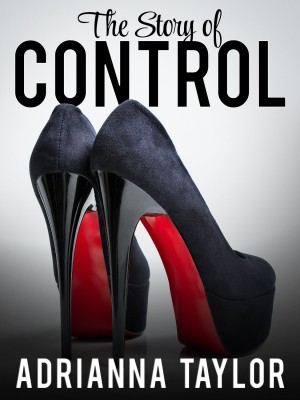 The Story of Control : Adrianna Taylor
The Story of Control
An eye-opening book giving a sensational insight into the secret world of a real-life young Dominatrix.
Adrianna Taylor makes no bones about the fact that she is a Dominatrix, a woman providing a service of sexual domination for those whose secret lives demand the adult age play of kinky BDSM erotica.
The stories of Adrianna's Dominatrix sessions are eye-opening, and can be both hilarious and raunchy. Yet there is another side to Adrianna, one that is far away from her sexual fantasy self, the indomitable Mistress Hallie. She is a woman of deep emotions, for whom romance and sex are fundamental and intertwined parts of a monogamous contemporary love story.
The Story of Control is not fiction. It is fact, and recounts the true story of a modern woman in an unorthodox world.
When her job as a Dominatrix becomes too much for her partner, Adrianna sees the wisdom in moving on, and heads to a fetish night at a local club. There, among the kinky erotica and sexual fantasy, she meets Suzanna, a beautiful and sophisticated woman who is also Mark, a handsome and charming photographer, by day. The two feel an immediate attraction for one another, and find solidarity in the need to keep their secret lives hidden from their families.
But even in such contemporary love stories there is strife. Romance and sex do not enter into Adrianna's Mistress Hallie persona, but the adult age play and the sexual domination she provides can have a more lasting impact than she would like. With her gender fluid boyfriend on one hand and her self-made business on the other, will she cope?
Book Links
Amazon Author Page
On Amazon
More Great Reads: