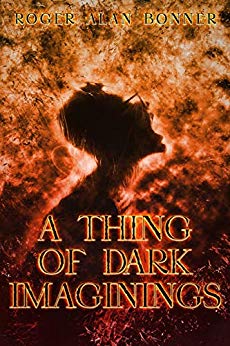 A Thing of Dark Imaginings : Roger Alan Bonner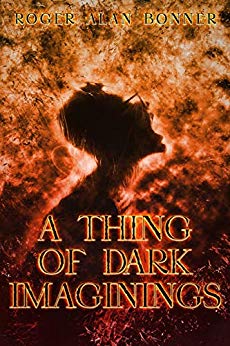 Amir and Serena lose their only child, a beautiful and talented daughter, Lelah, to a mass shooting at her college in Virginia. Both struggle to recover a semblance of their previous life and joy and optimism. Serena manages to make some progress, but Amir falls short.
He begins to hallucinate. He sees Lelah waiting for a bus, walking down the street, even following him. But he cannot speak to her; he cannot touch her. He sees her only as a child and cannot visualize her as an adult. Soon he begins to hear a voice, an angry, guttural, vindictive voice, that of a Beast. It is constantly in his head, growling, roaring. The voice begins to speak to him. It wants one thing and one thing only – revenge on the "gun people" it holds responsible for Lelah's death.
At first, Amir resists. Who would not? But then the Beast threatens his life – "you will kill them, or I will kill you." He finds himself at risk of losing Serena and everything else he has or ever will have.
From there, Amir will embark on a bloody journey of revenge, for which he happens to have a talent and, deep inside, an irresistible desire. He will struggle to regain the life he had before Lelah's murder.
A Thing of Dark Imaginings is a morally ambiguous tale of murder, grief, revenge, and redemption.
Milky Way Tango: Volume One of the Belt Stories by Roger Alan Bonner is also on Whizbuzz Books.
Book Links
Website
Goodreads
Draft2Digital
Amazon Author Page
On Amazon
More Great Reads: