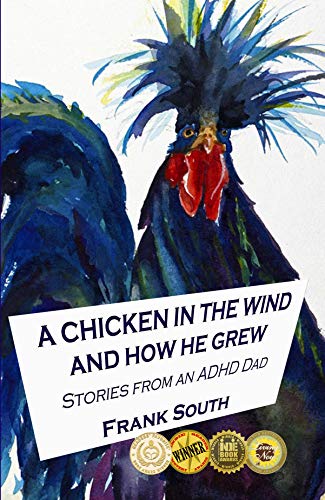 A Chicken in the Wind and How He Grew : Frank South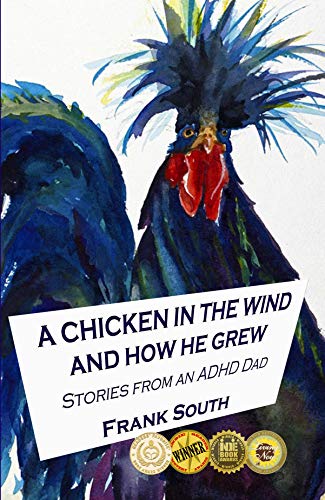 Stories from an ADHD Dad
A powerful, unflinching and wryly funny mental health memoir that digs into the frightening importance of family and the undeniable power of love.
In stories written over eight years of financial stress, two deaths, and one five thousand mile move, Frank fights to understand and control his "mental hell tornado of overthinking, confusion, fear and rage, and at least be of some use to my wife, my two ADHD kids or anyone I loved before everything I cared about was blown away."
But that means getting out of his own head long enough to care about others and learn how to help.
For an ADHD, hypomanic, alcoholic, that's a challenge. But he's not about to give up.
2 by South: Precious Blood and Rattlesnake in a Cooler by Frank South is also on Whizbuzz Books.
Book Links
Website
Rattle Snake Publishing
Facebook
Twitter
Amazon Author Page
On Amazon
More Great Reads: