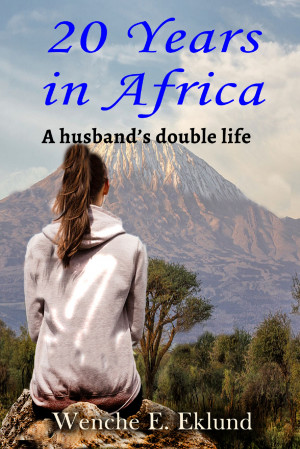 20 Years In Africa : Wenche Elin Eklund
20 Years In Africa: A Husband's Double Life
This book is based on a true story.
A Norwegian family that wanted to experience adventure.
A young couple with two children travelled to West Africa.
They discovered that their family values are tested by a different culture.
They meet corruption, danger and prostitution.
Unfortunately I did not do my research beforehand but I was quick to realise that it was a real eye opener.
It was years later on my return to Scandinavia before I realised my mistakes.
Book Links
Facebook
On Smashwords
More Great Reads: