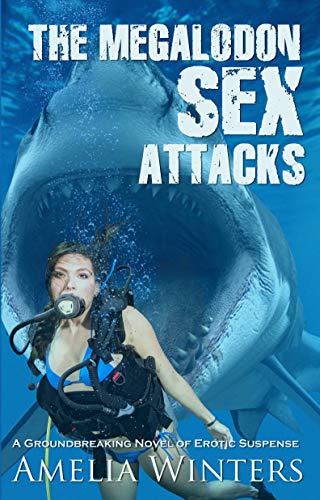 The Megalodon Sex Attacks : Amelia Winters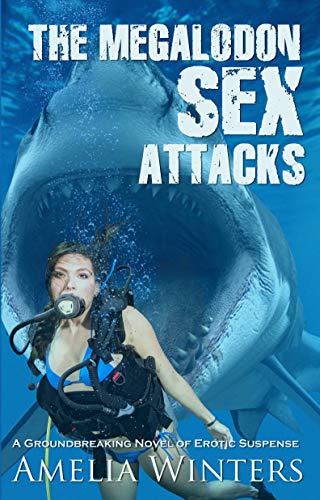 It's like Jaws and Fifty Shades had a dangerous love child.
The versatile and sensual Amelia Winters has crafted an exquisite tale of erotic suspense that includes every arousing detail of spring-autumn power exchange and other dark couplings: BDSM, lesbian, and passionate male on male and intimacy.
No fades to black, delicate language or polite distance will keep you from experiencing every heartbeat, and touch.
The Delaware seaside resort of Aspen comes alive in a sizzling hot near-future summer. Local girls pick up summer break college students for outrageous speedboat parties while the local queer crowd tries to maintain identity among a sea of vacationers. You'll experience the intimate moments…you'll feel the adrenaline thrills…almost taste the salt on flesh!
But there's trouble in paradise!
Three years ago a series of shark attacks gave rise to one of Aspen's most coveted jobs. The summer interns who crew the Keller Biochem boats which maintain an offshore repellent system earn a shot at fall scholarships, as well as nightwork which ensures no curfew-time at home, guaranteeing a reputation for wildness.
The uninhibited and sunscreen-scented frenzy of summer is shattered when a girl is found brutally assaulted and murdered just outside the local marina. Can the crime be solved before it brings desolation, and what is the shocking connection to an ancient terror, a million-year-old predator-driven only by two primal urges?
The Cast:
Local Sheriff Noah Hunter, an emotionally distant veteran, let his job destroy his relationship. Afraid of his passions, he has already broken his own code of ethics for carnal satisfaction. Will he go further before he solves the riddle that threatens his way of life?
Jenna Colburn is the County Coroner. Alone in her own house of death, she has embraced the dark impulse in her own erotic makeup. What will happen when she meets an irresistible force of control and danger?
Meaghan Lockwood's gives her body to a man she despises to hold on to an internship that could mean a free ride to college, while torn between the tenderness of her girlfriend's embrace and the awful discovery of her own dark nature. Will she be able to accept her compulsion to seek a savage and controlling man?
Ryan North is a man who needs to control everything and everyone around him. With an identity and past, as well as a sexual nature shrouded in mystery, only his current mission of destruction is abundantly clear. Will his explosive meeting with an impetuous ex-lover result in a fatal detonation?
Caitlin Applegate has already found it's hard to be pansexual with a girlfriend who hides a terrible secret and smoldering desire for a man society says she cannot have. Will she survive now that death stalks land and sea?
With steamy action in every chapter, The Megalodon Sex Attacks is a towering work of erotic suspense which will keep you on the edge of your seat from the first searing moment to an incredible climax.
Book Links
Website
Twitter
Goodreads
Smashwords
On Amazon
More Great Reads: