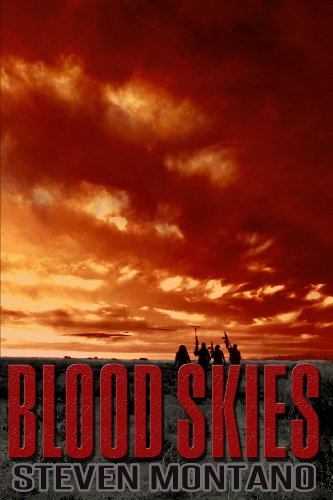 Blood Skies : Steven Montano
Blood Skies
In the time after The Black, human survivors of the Southern Claw Alliance clash with vampire legions of the Ebon Cities in a constant war for survival.
Earth as we know it has been forever damaged by an arcane storm that fused our world with distant realms of madness and terror. Things that once existed only in our nightmares stalk the earth.
Now, humanity is threatened by one of its own.
Eric Cross, an enlisted warlock in the Southern Claw military, is part of an elite team of soldiers and mages in pursuit of a woman known as Red — a witch whose stolen knowledge threatens the future of the human race.
The members of Viper Squad will traverse haunted forests and blighted tundra in their search for the traitor, a journey that ultimately leads them to the necropolis of Koth. There, in that haven of renegade undead, Cross will discover the dark origins of magic, and the true meaning of sacrifice…
Experience a dark and deadly new world in the debut novel of the "Blood Skies" series from author Steven Montano.
Book Links
Facebook
Amazon Author Page
On Amazon
More Great Reads: