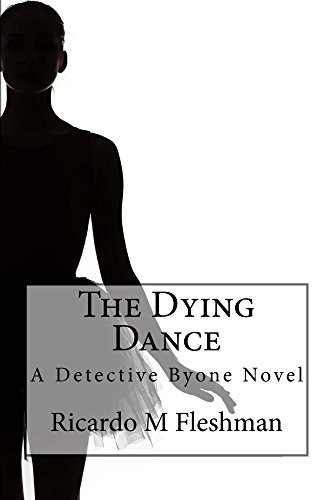 The Dying Dance : Ricardo Fleshman
The Dying Dance: A Detective Byone Novel
"How do we reconcile the beauty in death?"
The Dying Dance is the story of retired New Orleans Police Department Detective turned Private Investigator Moses Andre Byone, self proclaimed skeptic of voodoo and the dark arts turned believer, who uncovers an underworld of darkness and betrayal in the shadows of the human heart as he searches to understand the death of a wealthy white lawyer from Pointe Coupee Parish, Louisiana.
On his journey to solve the case, Mose discovers a mysterious silver box that may hold the secrets to the intricacies of the motivations in the darker human behaviors of greed, lust and power than he ever suspected and must find a way to protect not only himself, but his beautiful young Creole ward Lisette St Germain, lest they meet with their own gruesome demise.
Filled with a wonderful cast of complex and unforgettable characters set against the alluring, grimy but mysterious backdrop of 1970's New Orleans, the tale is sure to thrill and entertain as Mose searches to discover the truth of The Dying Dance.
Book Links
Goodreads
Amazon Author Page
On Amazon
More Great Reads: