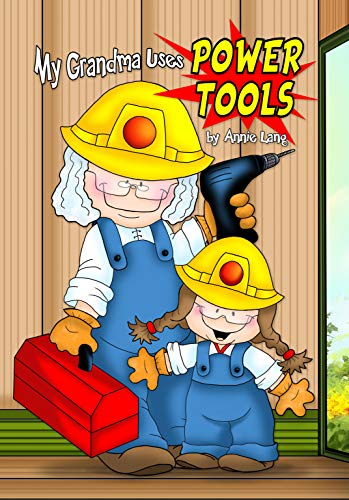 My Grandma Uses Power Tools : Annie Lang
My Grandma Uses Power Tools
There is a squeaky door that needs fixing, a picture that need hanging, a fence that needs mending, hedges that need trimming, furniture that needs cleaning and a bookshelf that needs to be built. How will these tasks ever get done? Don't worry because my Grandma will use her power tools! Read this story and find out just exactly how we can get these problems solved.
Young readers will quickly engage with Annie Lang's vividly detailed imagery as a little girl character and her Grandma spend the day together working on projects and fixing "stuff".
Children will learn about common tools in the toolbox, why safety gear is needed and how quickly the day passes when you spend it working together. "My Grandma Uses Power Tools" is a terrific "read it together" publication that encourages discussion with each turn of the page. Inspired by her granddaughters, this is Annie Lang's ninth indie published children's book title.
Book Links
Website
Blog
Facebook
Amazon Author Page
On Amazon
More Great Reads: