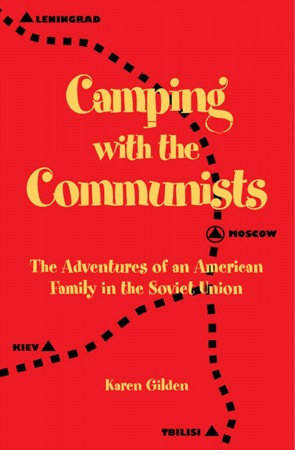 Camping with the Communists: The Adventures of an American Family in the Soviet Union
If you've forgotten—or never knew—what it was like to live with MAD (Mutually Assured Destruction) or if you suddenly find yourself missing the Iron Curtain, it's time to join the Gildens as they drive 3,800 miles through the Soviet Union in a VW camper. Stand beside them as they struggle with the Soviet bureaucracy, join the lines to buy food, come face to face with the KGB, smuggle a diamond ring out of the country, steal toilet paper, and more.
During the 1970s about 20,000 Americans visited the USSR on guided tours each year, but almost no U.S. tourists camped for six weeks in the country commonly called "our enemy."
This smart, personal, compelling, and funny memoir will bring the USSR back to life in a way you won't soon forget.
Book Links
Website
Blog
Facebook
Amazon Author Page
On Amazon
Camping with the Communists : Karen Gilden