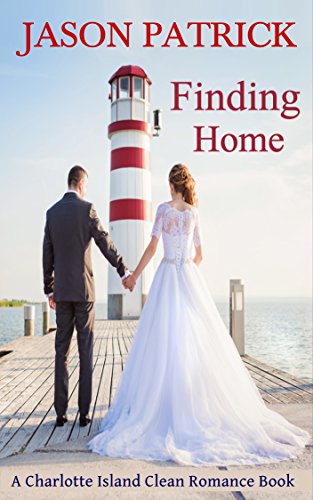 Finding Home : Jason Patrick
Finding Home : A Charlotte Island Clean Romance Book
A Love so Strong It Won't Let Go!
After a bitter divorce, Megan Sterling and her son Benji are starting a new life on Charlotte Island. Megan hopes that a new job, a new school, and the slower pace of life on the island will be exactly what she and her son need to heal and move on. Despite her difficult marriage, Megan desires to find love and build a new life on the idyllic island.
Josh Reynolds moved to Charlotte Island to join the police force and begin a new life of his own. But when his girlfriend abruptly left him, his heartbreak raised a struggle with past troubles that now threaten to overtake him.
When Megan runs into her former high school sweetheart Josh at a local coffee shop, it ignites an old flame. Josh's fondness for Megan results in his own excitement at reconnecting with his past love. Can Megan and Josh find love again as adults? Does Josh have the strength to overcome his struggles, or will it destroy their second chance at love?
Finding Home is the first book in the Charlotte Island series of stand alone clean romance novels. If you enjoy emotional and heartwarming stories, relatable characters, and visiting a favorite place, then you will love Jason Patrick's romantic book and series.
Get Finding Home and fall in love with the Charlotte Island series today!
Book Links
Twitter
Goodreads
Amazon Author Page
On Amazon
More Great Reads: