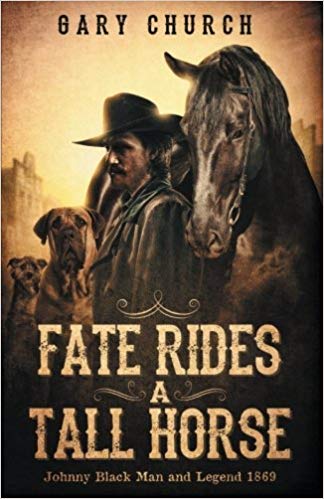 Fate Rides a Tall Horse : Gary Church
Fate Rides a Tall Horse: Johnny Black Man and Legend 1869
Reviewed By Trudi LoPreto for Readers' Favorite:
Johnny Black is the man chasing down his brother's killer.
Jake is the good-looking younger cowboy drifting along, trying to find a purpose for his life.
Johnny and Jake both end up in Flat, Texas and quickly become best friends, watching each other's back and always being there when needed.
Charity is the love interest that comes to Flat to live with her sister and her family.
Baggett is the bad guy who has no scruples and will do whatever it takes to get what he wants, including killing, stealing and looting.
This adventure has soldiers, Indian attacks, bad guys, murder, love, history, and everyday life in the uncivilized early frontier town.
Life is hard but Johnny and Jake always try their best to come out on the winning side, no matter what situations they find themselves in.
Book Links
Facebook
Amazon Author Page
On Amazon
More Great Reads: