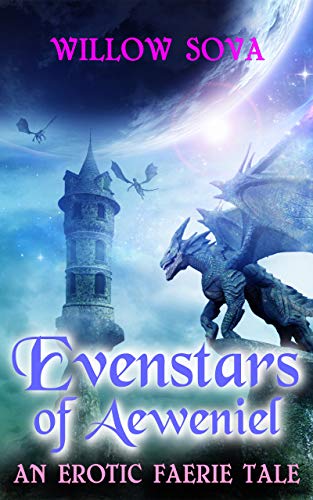 Evenstars of Aeweniel : Willow Sova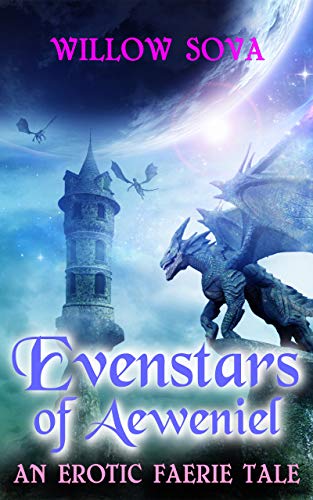 A dragon shifter romance. An erotic faerie tale in a faraway world…
In a time when witches were burned, and elves and faeries populated secret worlds, Sparrow travels to the hidden Realm of Aeweniel to study under the Elven Master of Beasts to fulfill her destiny and honor her mother's life. On her journey, she meets the enigmatic Thalion, an elf who has been searching for his soulmate for centuries.
Their lives are intertwined in a way they cannot predict, leaving them in mortal danger and pitted against the pathologically twisted Princess Medlinya, who claims Thalion as her own. Little does Sparrow know, but she and Thalion are destined for each other. But before the two can claim a life together, they must conquer their own demons, as well as the veritable threat of Medlinya, who will stop at nothing to purge Sparrow from Thalion's life.
With some naughty humor and a sense of adventure, Willow Sova has created a lush and mystical world of dragons, magical mushrooms, spritely faeries, and endless intrigue. Wielding a deft pen, she creates characters who live in a land of danger and unimaginable beauty and who come alive while she takes readers on a tempestuous journey with Sparrow, whose one desire is to live a life free of prejudice of those gifted with special powers.
Book Links
Website
Amazon Author Page
On Amazon
More Great Reads: