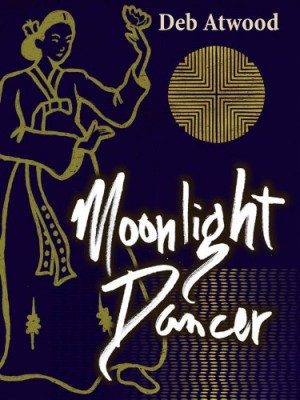 Moonlight Dancer : Deb Atwood
Moonlight Dancer
A doll…a ghost…a love that transcends time.
Light filtering through a warehouse casement draws Kendra JinJu MacGregor to an old Korean doll. As she climbs to look, she topples into Hiro Peretti's arms.
Kendra can resist neither the antique doll nor the handsome Hiro who sells it to her.
Once she brings the doll home, Kendra pays little attention to misplaced objects or her beloved dog's fear. That is, until one terrifying night forces her to question her very sanity. She enlists Hiro's help, and in their quest to unlock the doll's mysteries, they form a romantic relationship. Yet Kendra discovers Hiro fights his own demon; namely, a killing for which he blames himself. Will Hiro's guilt undermine their blossoming love?
Soon, the ethereal, brooding NanJu manifests herself and reveals haunting memories of Japanese atrocities—including one against her sister who bore a samurai's baby. Guided by NanJu, Kendra begins her travels through time to 16th century Korea into a history of conflict and intrigue where Kendra is about to discover the dark past of her ghostly visitor.
Now it's up to Kendra, with Hiro by her side, to interpret the past and prevent murder. Everything depends upon Kendra's success, even—she discovers to her horror—her own life.
Book Links
Website
Blog
Facebook
Twitter
Amazon Author Page
On Amazon
More Great Reads: