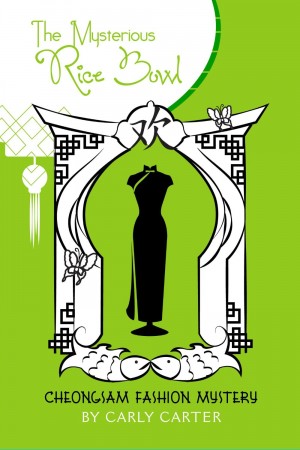 The Mysterious Rice Bowl : Carly Carter
The Mysterious Rice Bowl
What do you do when one of your best girlfriends is convinced her house is haunted?
If you're Joy-Li Judson, Harpeth Hollow's vintage loving sleuth, you don your ghostbusting clothes and solve the mystery.
Stephanie Tice, Joy-Li's BFF, is recovering from a bad break up. Actually, Stephanie's boyfriend dies before she could end the relationship.
That makes it complicated.
Joy-Li becomes concerned when her girlfriend complains of items going missing in her home. Is her friend cracking under the stress? Or is something paranormal going on here? What's causing the open drawers, rearranged furniture, and disappearing photos? And where is Stephanie's heirloom and favorite rice bowl?
Luckily, her ghostbusting friend is hot on the mystery.
Joy-Li Judson is a vintage obsessed, fashion blogger who works as a personal shopper. Our girl is unafraid of couture, obsessed with thrifting, and is confident in the face of danger.
Joy-Li Judson never turns her back on a good sale or a good murder.
This book is the third in The Cheongsam Fashion Mysteries.
Book Links
Goodreads
Twitter
Amazon Author Page
On Amazon
More Great Reads: