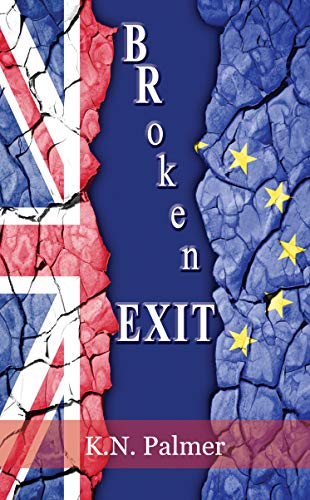 Broken EXIT : K. N. Palmer
Broken EXIT
In 2023, after Britain has exited the EU, immigration is still above target and the NHS buckles under the enormous demands that are placed upon it. In the eyes of many, things hadn't changed since BREXIT, so a year earlier, two-party politics was swept aside as a new political order, the English Independence Party (EIP) surged to power, with the largest majority in modern day history.
Vowing to tackle these issues head on, the borders of the UK are closed, and an underlying scourge of intolerance develops. The leader of the EIP, who is attending the UK City of Culture in Nottingham, finds himself targeted directly by terrorists. Prime Minister Barnaby Aitken is injured and on the run, rescued by an estranged father, out for the day with his son. Hunted across Nottingham, Lee Bevan must ensure their survival, whilst the security services try to uncover those behind this appalling attack.
Unfortunately, the terrorists always seem to be one step ahead.
'BRoken EXIT' is an explosive and enthralling ride through political divides, alongside the natural desire to stay alive whilst protecting their friends and families.
Book Links
Facebook
Instagram
On Amazon UK
On Amazon
More Great Reads: