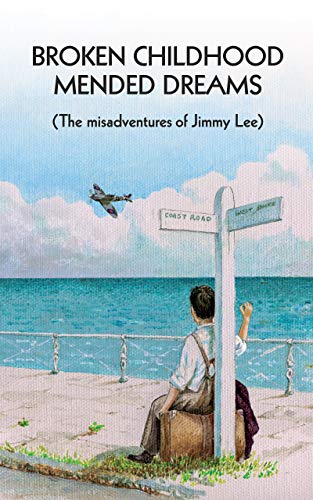 Broken Childhood – Mended Dreams : Jimmy Lee
Broken Childhood – Mended Dreams: The Misadventures of Jimmy Lee
Jimmy Lee has led some sort of life!
He had a start in life few would have survived; he was taken into care at three years old and by the time he was eleven he had moved home ten times and attended nine different schools.
His early adolescence was hard by any standards. At fourteen, he ran away to join the Royal Navy and was sent, along with 2000 other boys, to the notorious HMS Ganges at Shotley, in Suffolk, a training establishment where a harsh regime held sway.
He had the misfortune to be placed under the care of two particularly brutal instructors, prone to drunkenness, whose continual bullying and abuse proved too much for his emerging free spirit. Jim fought back and deserted on numerous occasions. Among his many punishments, he suffered 'cuts', a particularly brutal form of naval punishment.
The next six years passed with regular naval detentions in the Royal Naval Detention Quarters, Portsmouth, involving exhausting routines and solitary confinements, which ended with a twelve-month sentence in the infamous HM Military Prison Corradina, Malta, after which he was dismissed from the Service and returned to civilian life.
Then his troubles really began!
Book Links
Amazon Author Page
On Amazon UK
On Amazon
More Great Reads: