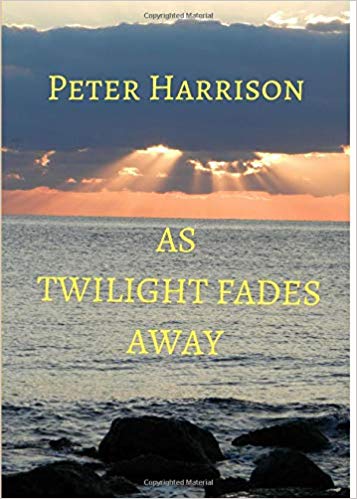 As Twilight Fades Away : Peter Harrison
As Twilight Fades Away
In the quiet hills of Provence, above Lake Teresa, the new Auberge du Lac private retirement home opens its doors for the first time.
Expensive and luxurious, it soon begins to fill up with all nationalities. Amongst the new residents is Charles Drew, a retired policeman. No longer wanting to live alone, he moves in with his rather unusual hobby.
Not long after Daphne Ferris, a retired secretary, with an apparent dislike for all humanity, arrives and starts to create havoc.
An unusual friendship slowly develops between them and this holds them in good stead with the appearance of the mysterious Lady Sophie Vanseer, her husband and his nurse.
But both Charles and Daphne have a failing. They have an insatiable curiosity. As they begin to delve into things that really don't concern them, their lives take a turn for the worse.
Murder, attempted murder and kidnapping brings an end to their thoughts of a peaceful retirement. As they are swept along from Nice to Monaco, from Cannes to Antibes and then to the coast of Corsica; they eventually find themselves back in a quiet little village in England.
Luckily they make good friends along the way, as they will need their help and ingenuity, because their enemies are never far behind.
Book Links
Lulu
Amazon Author Page
On Amazon UK
On Amazon
More Great Reads: