How to pay by credit card with Paypal
You don't need to have a Paypal account to pay by credit card.
When you click the Pay by Paypal button, you will see a screen similar to the one below.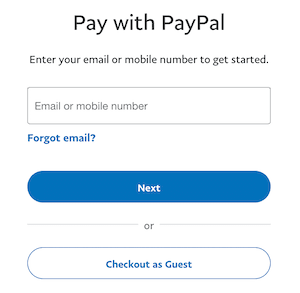 You need to click on the Checkout as Guest button.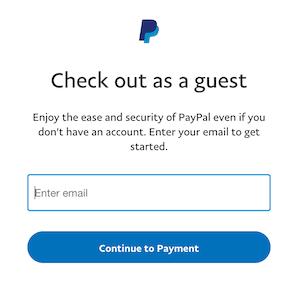 Enter your email address and click Continue to Payment. You will then be directed to the Paypal guest option screen to pay by credit card.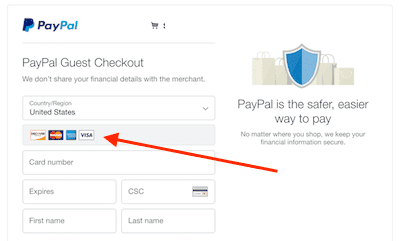 You can then complete your purchase by credit card without creating a Paypal account.
Please contact us if you need any further assistance with your payment.