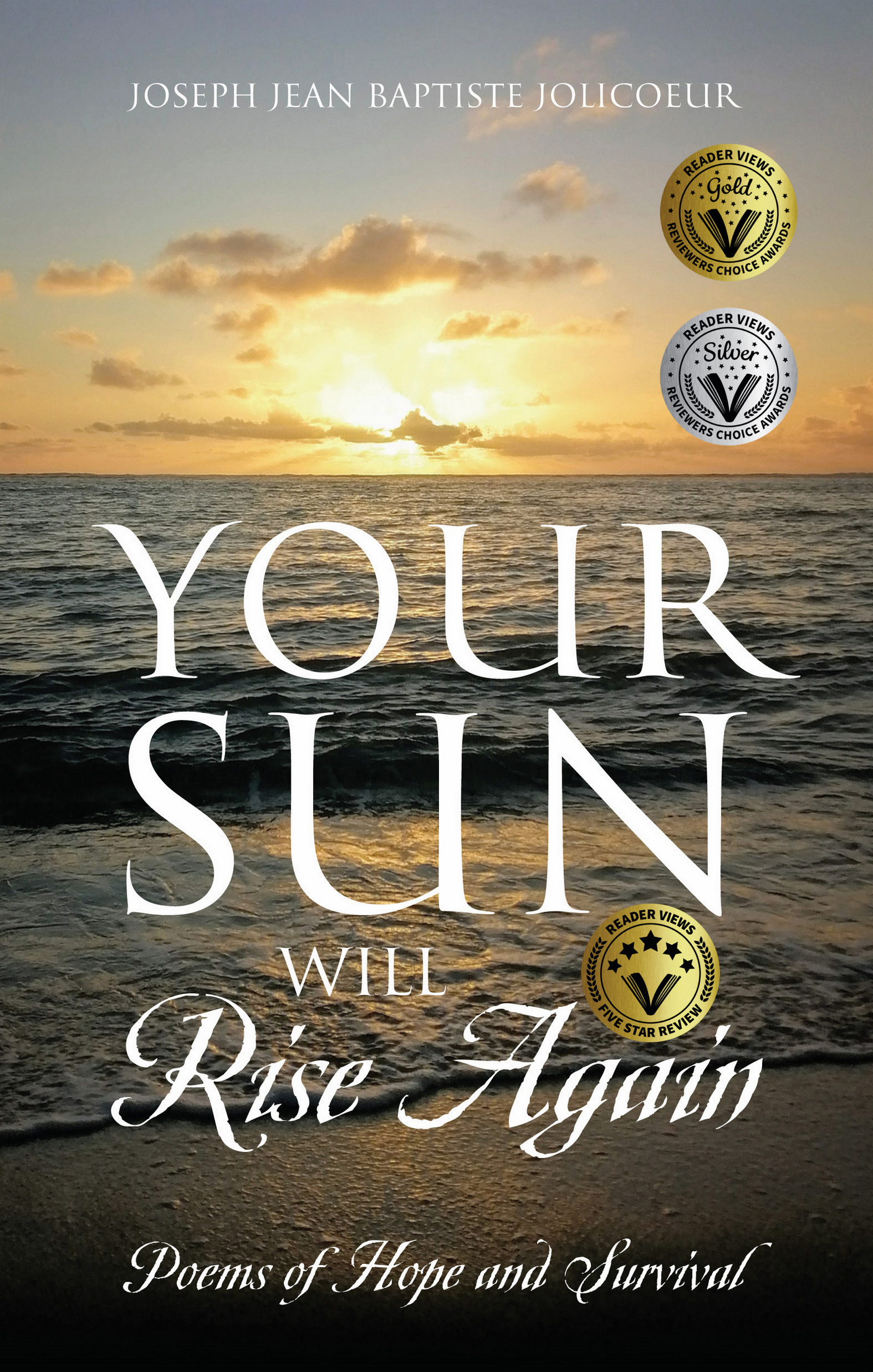 Your Sun Will Rise Again : Joseph Jean Baptiste Jolicoeur
Reader Views Silver Award Winner for Poetry, 2021-2022
Reader Views 5-Star Review
Hope is always available; a wonderful sunrise is possible.
Your Sun Will Rise Again is a collection of poems which conveys this timeless message: our darkest night is always the promise of a wonderful sunrise. It is the work of nature; it is inescapable. Our trials are promises of better tomorrows. In our dire straits, we must look within ourselves and embrace all the resources available to us: hope, self-compassion, resilience, guidance, direction… All human beings have the will and strength to survive and thrive. Our trials can reveal the wonders that are within us.
"Arise and shine, illuminate the sky Let your light set the world ablaze."
Reader Views:
"As humans, from birth, an inner wisdom and strength is implanted in us; we are stronger than we think. These poems point us in the direction of finding the answers within ourselves. We are capable of good things, becoming better people, and finding happiness. These are the themes of these poems, and it's obvious that Jolicoeur has his finger on the pulse of what humanity is all about. His phrasing is lovely, rhythmic, and compassionate; his words can uplift you, erase the sadness, and possibly inspire you to look at the world and your own life in a new way.
[These poems] possess positive ideas of identity, freeing yourself, and turning to a Higher Power in time of need. One of my personal favorites is "I Shall Be the One," which is a really beautiful sentiment about compassion.
If you or someone you know could use some insight, inspiration, and direction in the form of lovely poetry, I highly recommend the brief but meaningful, Your Sun Will Rise Again."
Book Links
Amazon Author Page
On Amazon
More Great Reads: