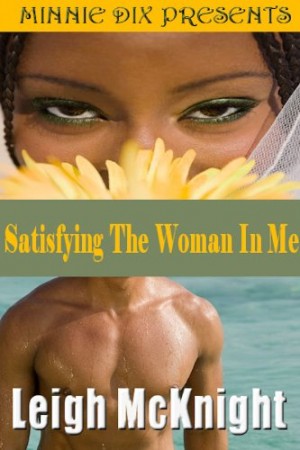 Satisfying The Woman In Me
SATISFYING THE WOMAN IN ME by Leigh McKnight (Morris Publishing; 2013; ISBN 978-0-9725965-4-1; $6.99) is a novel that has a steadily growing fan base and support from retail giants like Books-A-Million.  The story involves Teyona Carter, a woman who after eighteen years of marriage, is afraid to confront her husband about her lack of interest in their sexual life. Steven, her husband, is a handsome doctor who loves her unconditionally.  Instead of talking to Steven, she embarks on an affair.  The results are disastrous.
At bookstore readings and other public appearances, Ms. McKnight has been swamped with questions from women who are looking for ways to improve intimate relations with their husbands. They want to know:
• How to broach the subject with their mate without damaging his ego.
• What to do if the truth makes him angry.
• The five most important ways to keep the new passion alive.
• How to change directions in mid-life to pursue a dream.