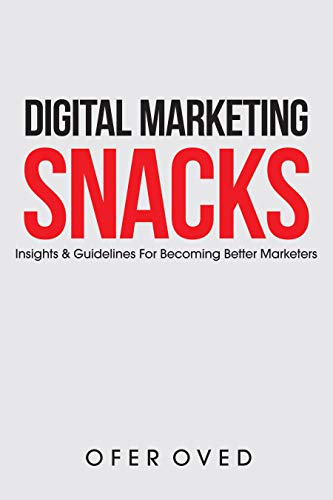 This book points at the directions we are about to take on each of the main five pillars of Digital Marketing (Advertising, Content, Mobile, Social, E-Commerce)
In view of the overall technological changes, and the changes in content consumption among digital natives, this book addresses two insights that need to be considered:
Digital Marketing is a long tail structure. The new marketing approach consists of many components of activity and requires the knowhow on a long sequence of capabilities and platforms.
Snackable content – a term that expresses the tendency of – the young millennials and the Z generation – to favor short, ready-made and ready-to-distribute content.
Based on these two insights, this book addresses a variety of issues that make up the world of marketing and media in a short and concise manner – information and content snacks, easy to implement and assimilate.
The book helps you build the right digital strategy templates, how to handle a digital product, how to promote a mobile application, and how to design and implement the right moves in content, Social and E-commerce. In other words, those of you who can digest the entire book will promote their odds of becoming better digital marketers in this new and complex era, the threshold of which we are all about to enter in the next few years.
Book Links
Linkedin
Amazon Author Page
On Amazon
Digital Marketing Snacks : Ofer Oved