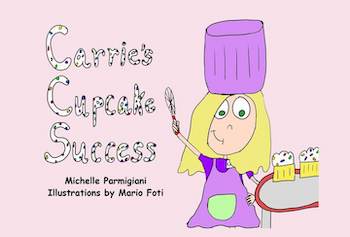 Carrie's Cupcake Success tells the story of a courageous little girl who overcomes doubt by doing what she is very passionate about – baking.
Carrie puts her math skills to the test in the kitchen and proves successful in baking her very favorite vanilla bean cupcakes alongside her mother and decorating them too!
Carrie shows children you can achieve anything if you set your heart and mind to it.
Book Links
Website
Facebook
Instagram
Buy the book
Carrie's Cupcake Success : Michelle Parmigiani