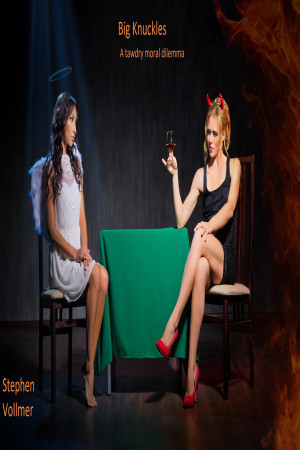 Unemployed, short on cash, and recently divorced, Phil Fairchild is vulnerable to easy money and debauchery.
His raunchy well-off friend, living off the royalties of a well known nineteenth-century writer, greases that skid.
His true love interest lives across the street and vies with a femme fatale from the Russian Mob.
Phil gets involved as a sperm donor for a reality TV show as debauchery and that easy money spirals out of hilarious control.
Book Links
Website
Facebook
Twitter
Smashwords
Big Knuckles : Steve Vollmer